Monthly Archives:
January 2015
Check out our Alumni new page!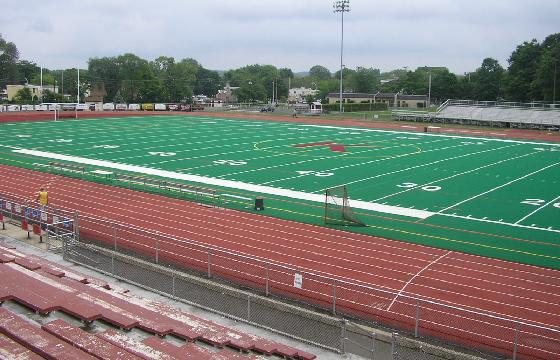 Dietz Memorial Stadium in Kingston NY is home to Niners Lacrosse. It is named for Robert H. Dietz, a Medal of Honor recipient killed in World War II. Dietz was a Kingston native. Dietz Stadium is conveniently located near the NYS Thruway and Uptown Kingston.
Dietz Stadium is an excellent athletic facility with outstanding field turf surface marked for all sports. Back-up netting behind each end line keeps balls off the all-weather 8 lane track which surrounds the field. A main grandstand and visitor stands (both with handicapped accommodations), concession stand with pavilion, a press box with filming area, multisport scoreboard  and modern lighting round out the amenities. The stadium is surrounded by a paved walking path for parents to exercise on while the boys practice.